How have our relationships to places changed or stayed the same through time?  
Here we introduce you to some of Ballarat's key historical and cultural collection organisations and ask them to select an image for the public to recreate and reinterpret in the modern day at the same or similar location.
Time to get creative!
-Grab your family and friends and recreate an image from one of the photographs below (feel free to bring your own style and flair)
-Visit the CBD, Lake Wendouree, Eureka Park and the Museum of Australian Democracy at Eureka (M.A.D.E), or reimagine a mining scene
-Share to Have you Seen old Ballaarat Town? Facebook Page  Tag #hulballarat
-Like your favourite image and the 3 most popular will be featured here on the HUL website as well as win prizes kindly donated by The Unicorn Ballarat and Camera House Ballarat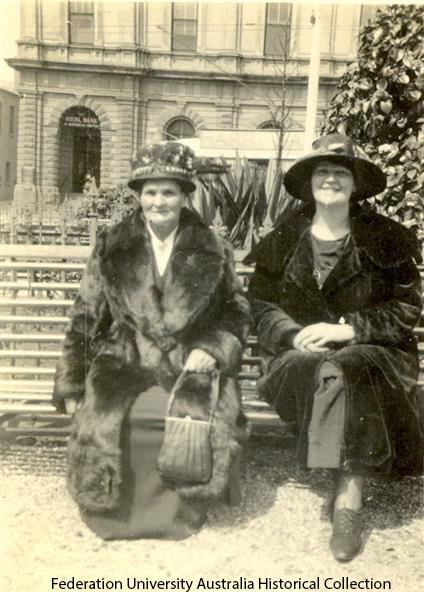 Mrs Wright & Laura. Taken in Sturt St Gardens outside the Town Hall, Ballarat. 16/10/22 By Frank Wright
More information about the Wright Family and the Federation University Australia Historical Collection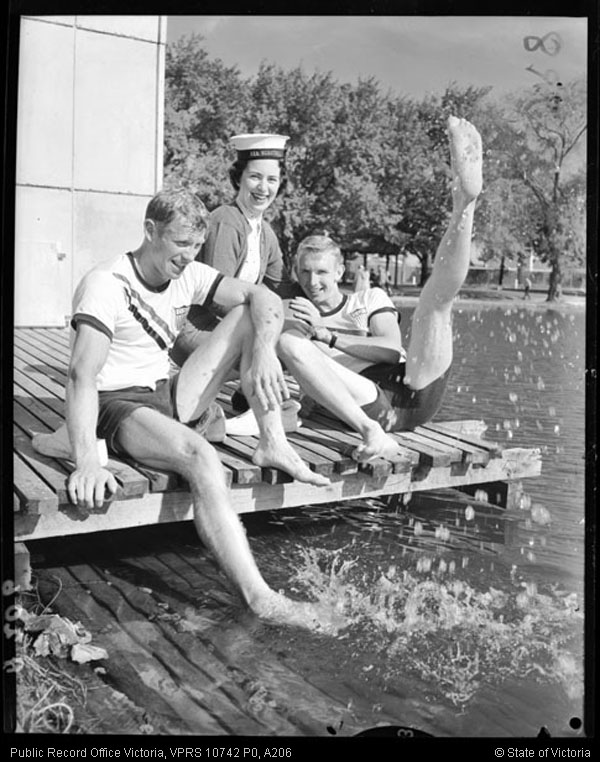 Winners of 1st heat double sculls L&R J. A. Gardiner and Bob P. Costello of USA dip their feet in Lake Wendouree after their win, watched by Bob's wife Trudie.  1956 Olympics
More information about this image and the Public Record Office of Victoria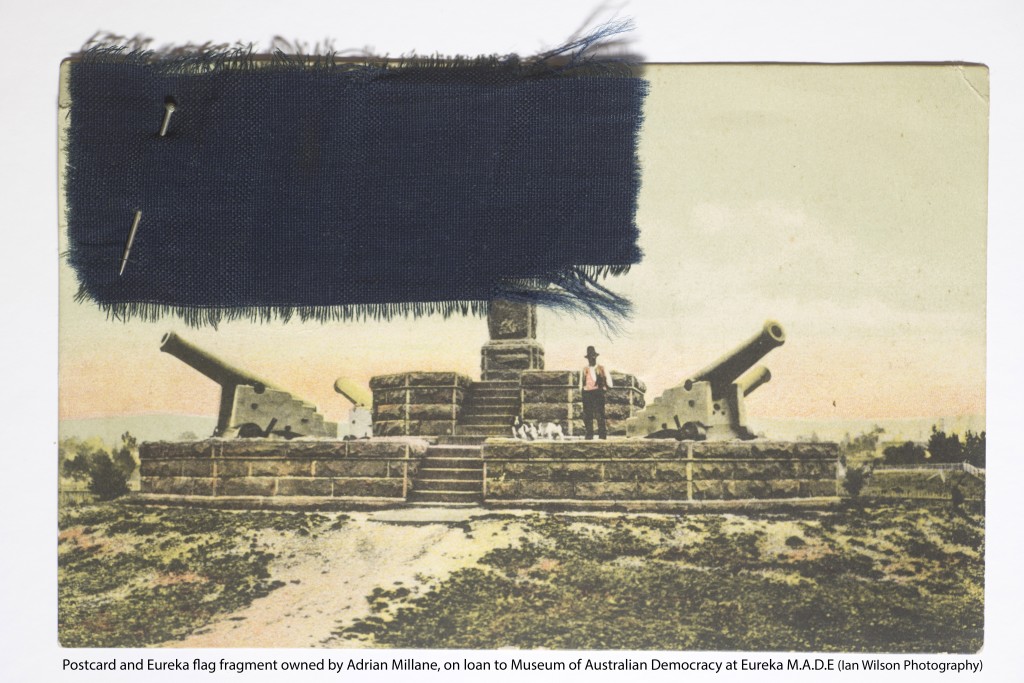 1910 Postcard featuring the Eureka Monument and flag fragment owned by Adrian Millane, currently on loan to Museum of Australian Democracy at Eureka (M.A.D.E)
Adrian Millane said his Great Grandfather Francis William Joseph Breen Hanlon had been given the flag fragment by his cousin, Peter Lalor, and Hanlon had guarded this prized possession for several years until passing it onto his daughter Gertrude upon his death in 1891- and she to her daughter Dorothy Millane in 1956, and she in turn passed it on to her nephew, Adrian Millane, in 1992, a year before she died.
"Its value is in what it represents, and to me that little tiny fragment represents us all as tiny fragments that make up a great democracy." Adrian Millane on ABC Radio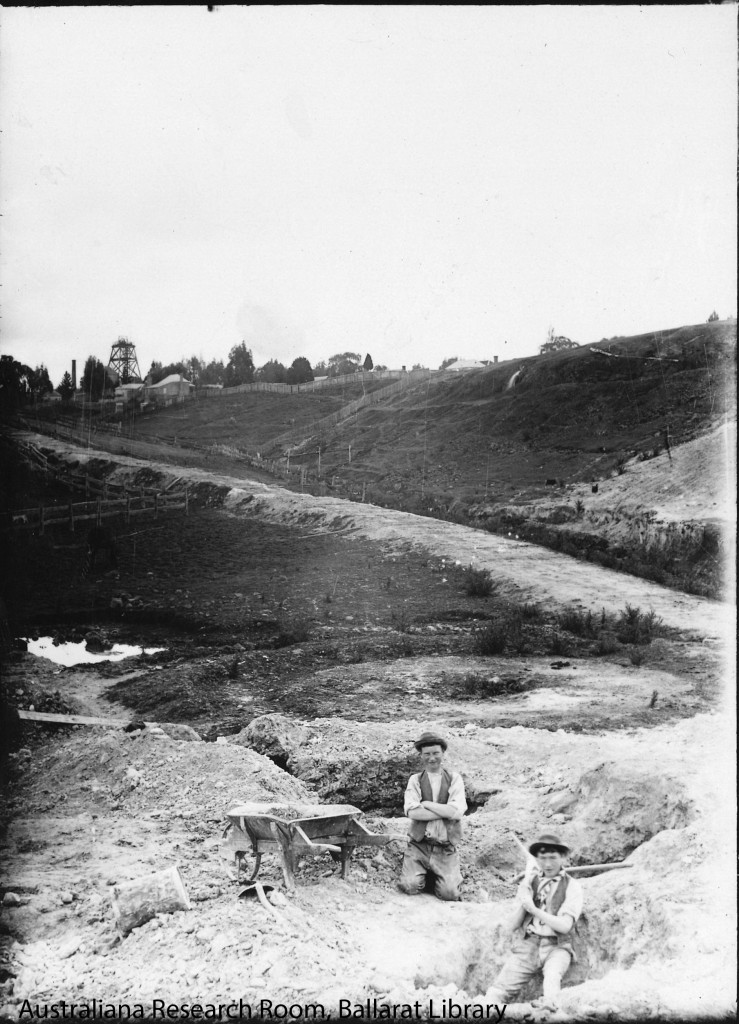 Boys mining in an unknown Ballarat location
More information about the Australiana Research Room at Ballarat Library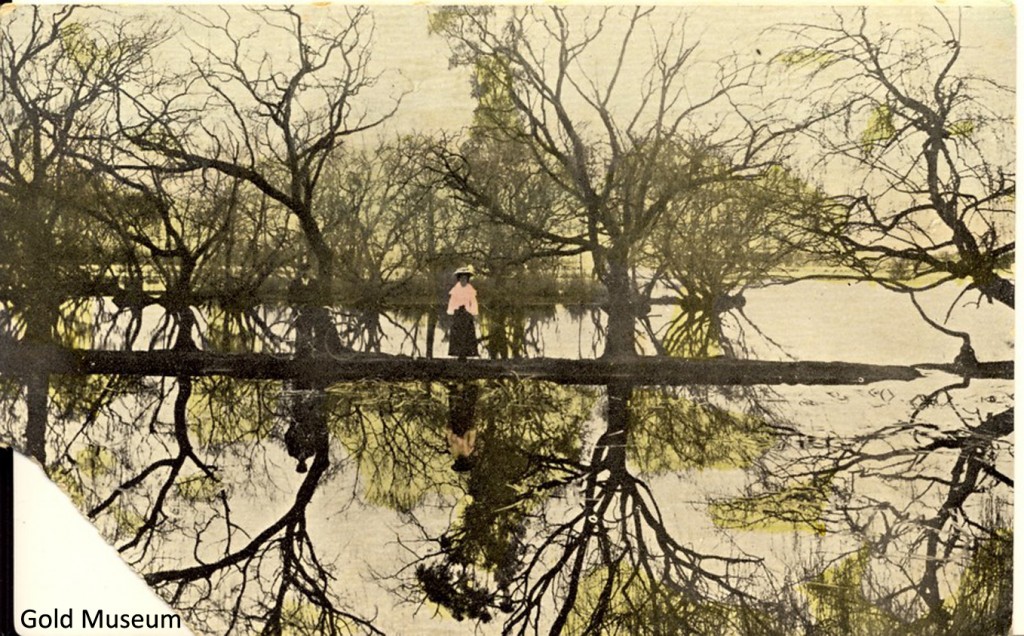 Postcard: "Relations" Ballarat Lake Wendouree
The Gold Museum also houses the Ballarat Historical Society Collection. More information here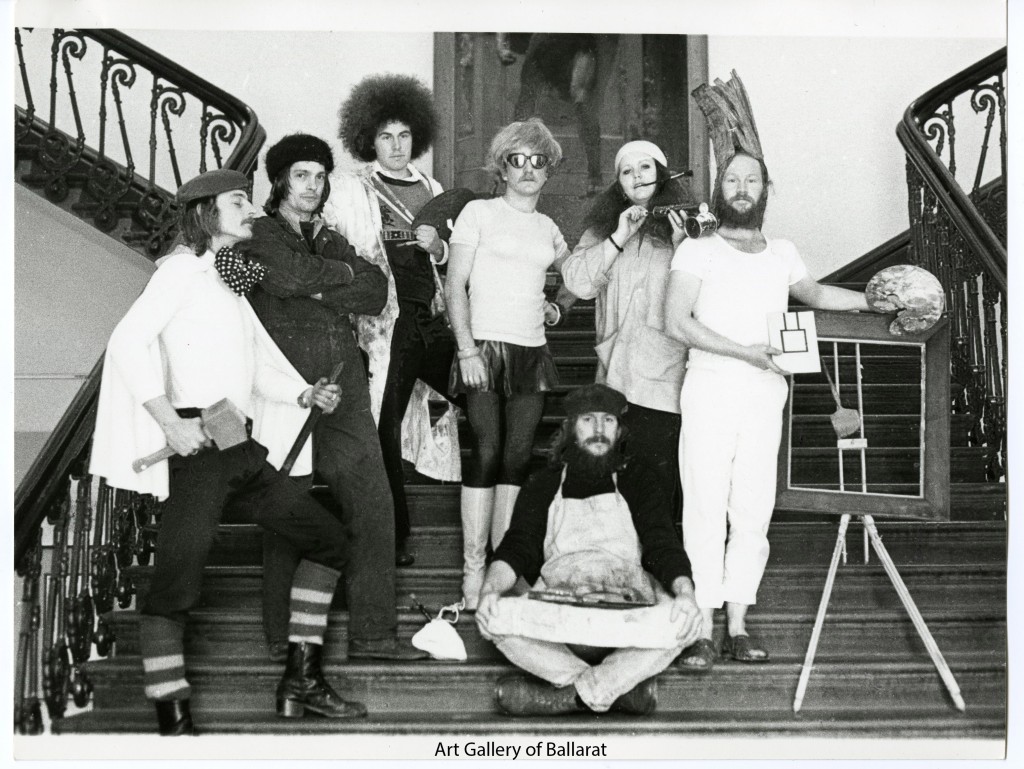 Ballarat artists posing at the Art Gallery of Ballarat, as part of exhibition 'Some Recent Art from the Ballarat Region, 1976' (Edward Parfenovics, Michael Young, Peter Westwood, Ray Woolard, Bob Jenyns, Lorraine Jenyns, Peter Tyndall)          Image by Merle Hathaway
More information about the Gallery here  
Thank you to these fabulous local Collections organisations and we look forward to seeing your photos! On until the end of November 2015
Please note:
*By sharing your image you give permission for it to be used on the HUL website and Flickr
*Any offensive or derogatory images will be removed