Have we Captured Your Ballarat East? Now's the time to have your say!
IMAGINE BALLARAT EAST DISCUSSION PAPER NOW AVAILABLE
The Ballarat East community have told us what they love, what they want to retain and what they imagine for the future of Ballarat East. The Imagine Ballarat East Discussion Paper brings together these ideas alongside other knowledge about the local area. This, along with further input from the local community, will inform the development of planning controls and other actions to guide the future of the Ballarat East area.
Dowload the discussion paper from the City of Ballarat website here and have your say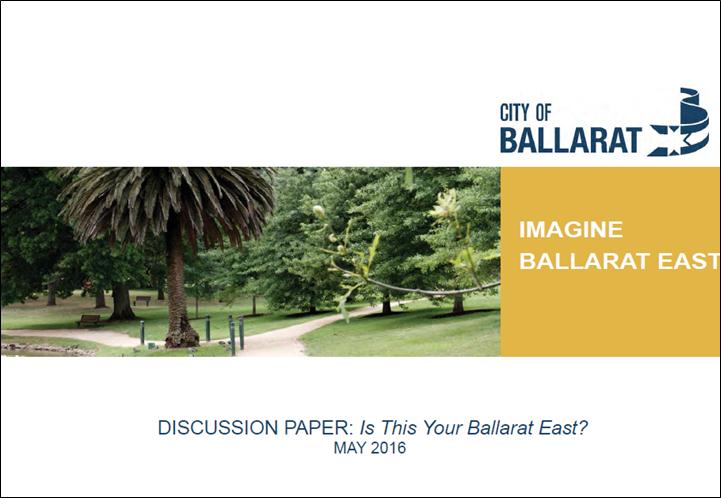 What does the City of Ballarat need from you?
Council needs to know if the Discussion Paper represents what Ballarat East is to you. Submissions close Tuesday 14 June 2016. Please send your responses to: strategicplanning@ballarat.vic.gov.au or Strategic Planning, City of Ballarat, PO Box 655, Ballarat, Victoria, 3353.
---
About Imagine Ballarat East
Imagine Ballarat East is a new project organised by the City of Ballarat in response to community concerns. It aims to develop a vision for Ballarat East's sustainable future in collaboration with the local community and other stakeholders. The hope is to develop new controls for inclusion in the Ballarat Planning Scheme and other required actions. The project also aims to develop a 'community map' highlighting the great things about Ballarat East - designed solely by the local community.
Visit the City of Ballarat website to find out ways to get involved.
To start the discussion, a small number of local participants came together to help set the direction for a new Ballarat East Local Area Plan. This started the conversation about future change in Ballarat East. Since this time there have been further workshops, including developing a new community map.
Here's the latest Ballarat East community map: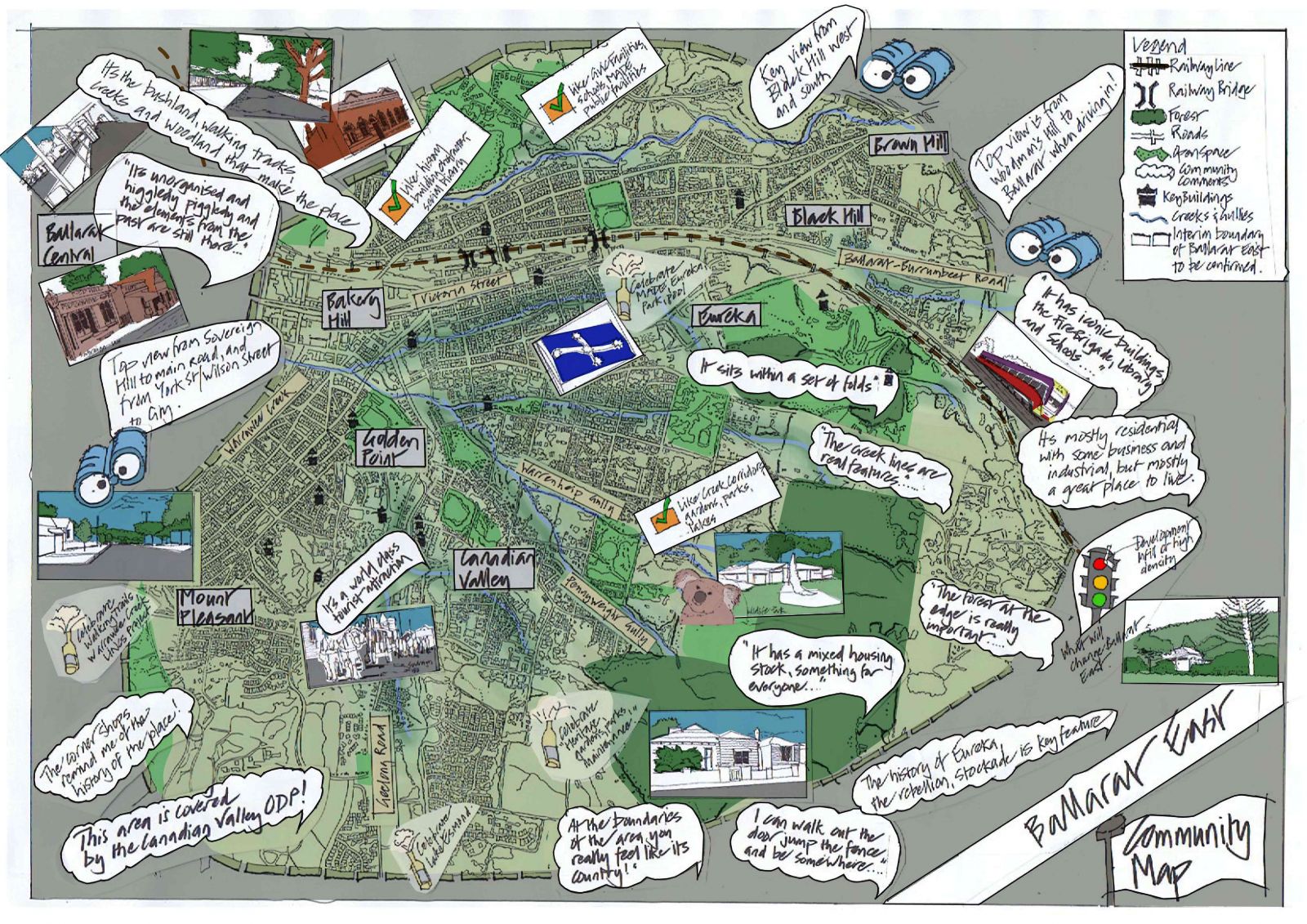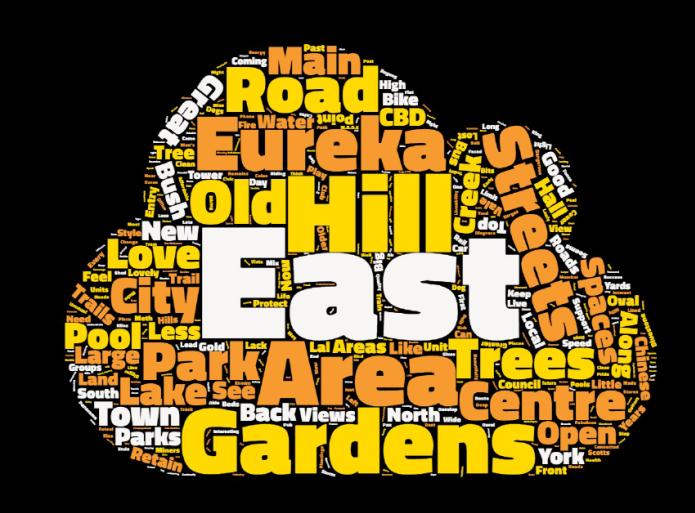 What's your Ballarat East?
What's changed over time and what stays the same?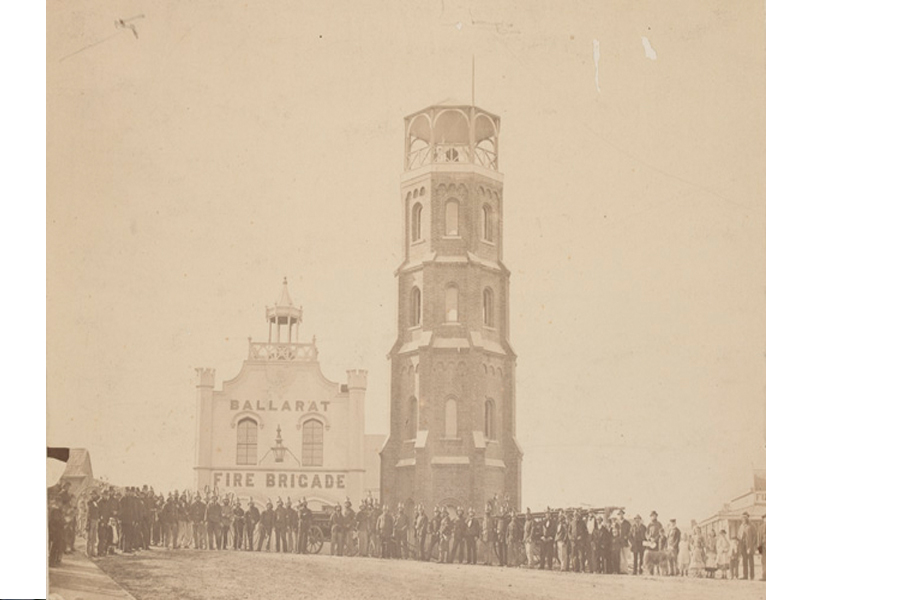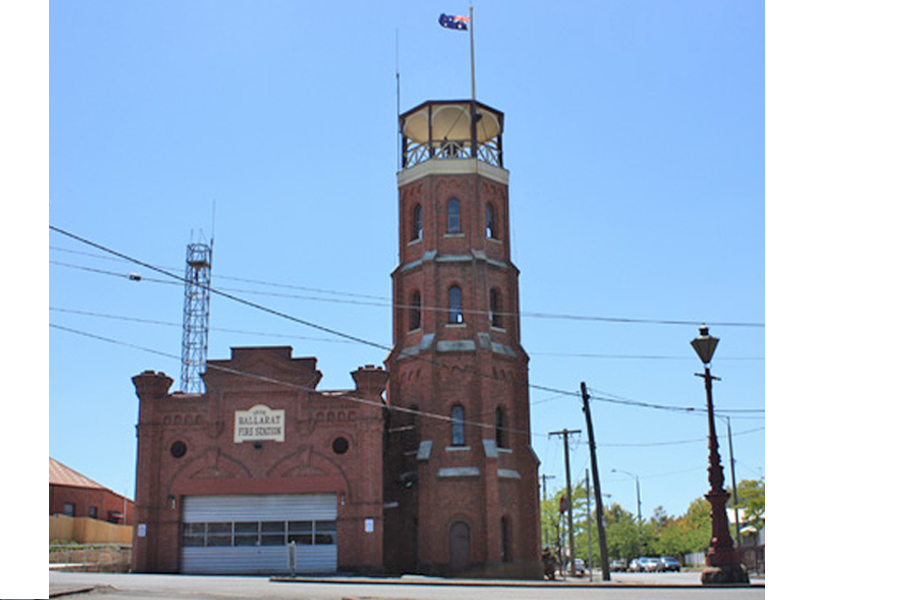 Ballarat Fire Brigade Engine House, 1861 - Source: Pictures Collection, State Library of Victoria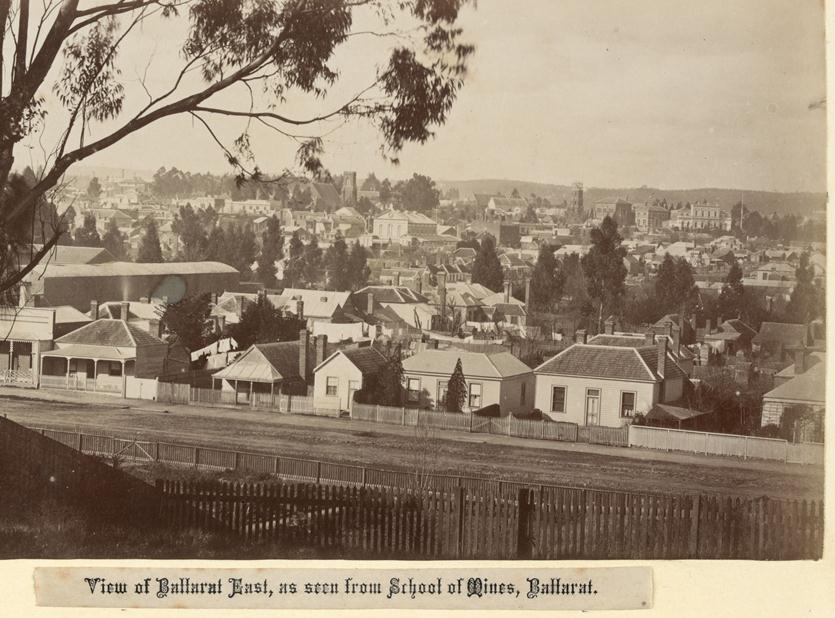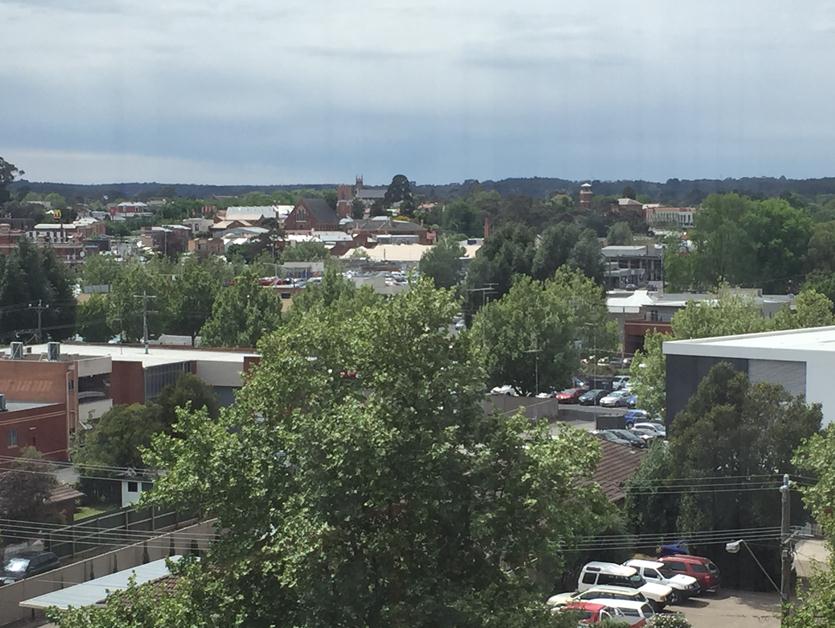 Ballarat East, View of Ballarat East, as seen from School of Mines, 1882 - Source: Pictures Collection, State Library of Victoria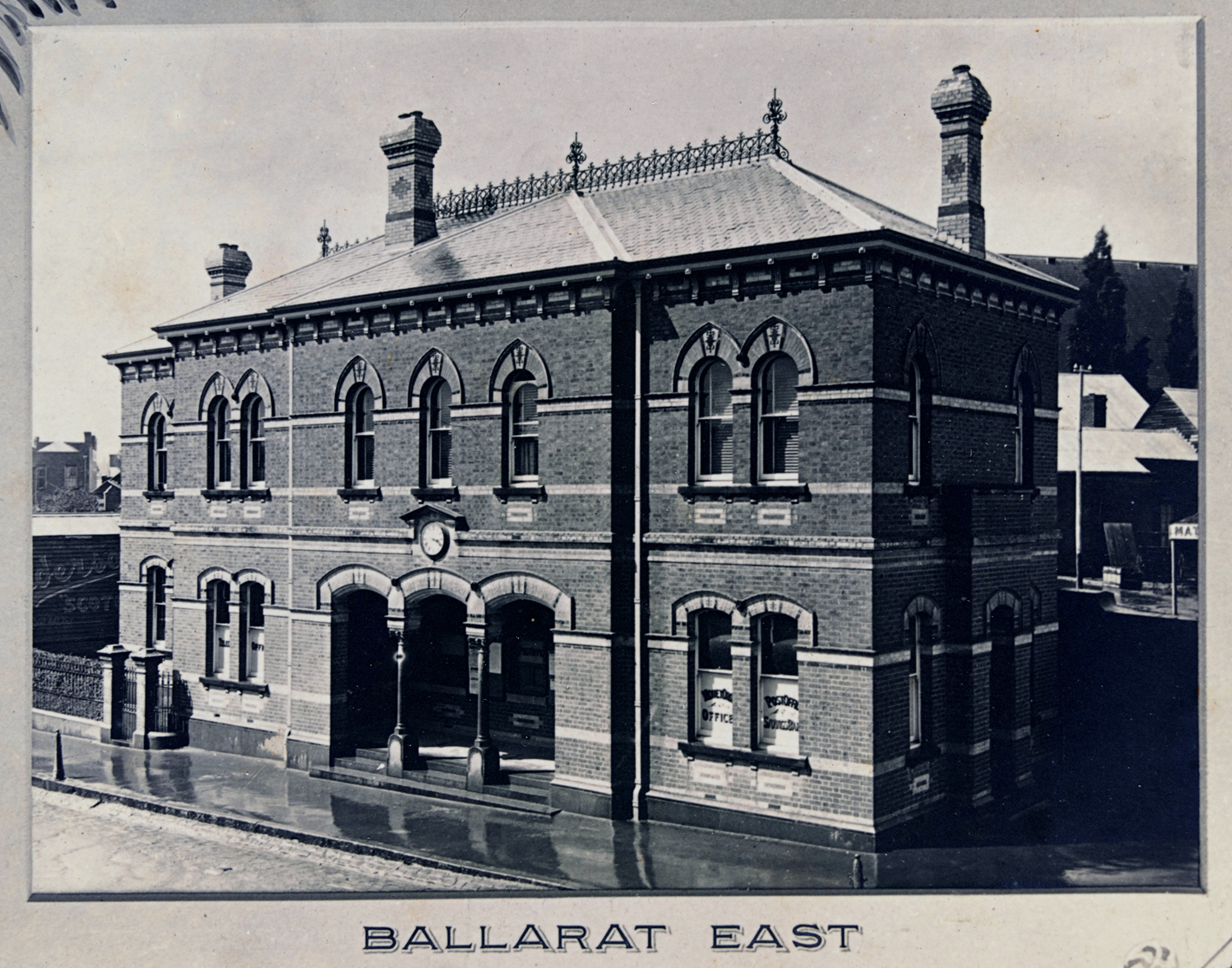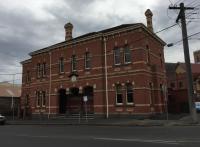 Ballarat East Post Office, 1897 - Source: Pictures Collection, State Gallery of Victoria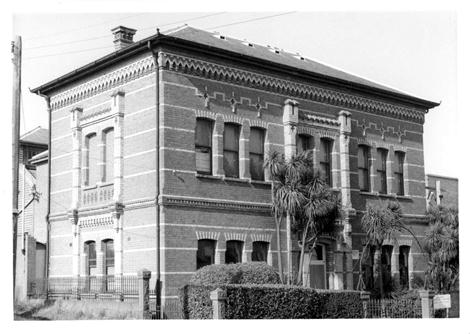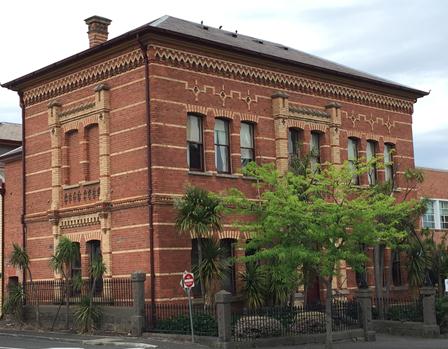 Ballarat East Free Library, 1964 - Source: Pictures Collection, State Gallery of Victoria
---
Start a conversation in Twitter