Who are we?
HUL Ballarat and Visualising Ballarat online tools are collaborative programs contributed to by a number of organisations. They have been established from seed funding by the City of Ballarat and developed by the Centre for eResearch and Digital Innovation (CeRDI) Federation University Australia.
The programs are being carried out in collaboration with the:
If you or your organisation would like to get involved please contact us.
A number of organisations, groups and individual's projects and media are showcased on this site and all due care has been taken to ensure that information (including source credit) is correct. We are striving to continuously improve this site and welcome
feedback
. While the organisations associated with this site have attempted to make the information on these sites as accurate as possible, all information contained on HUL Ballarat and Visualising Ballarat is provided in good faith without any express or implied warranty.
Winner - Victorian Spatial Excellence Award 2015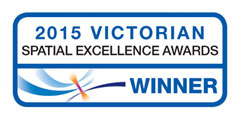 CeRDI and the City of Ballarat have been awarded the prestigious Victorian Spatial Excellence Award 2015 'People and Community' for HUL Ballarat and Visualising Ballarat. The Award for People and Community recognises initiatives that make a difference to national, regional, or local issues and affect communities via 'grass roots' initiatives, and/or educational programs, services or tools that permit the widespread adoption, use, understanding and access to spatially enabled products or services. The awards were judged by a panel of industry peers. The City of Ballarat and CeRDI were finalists at the Asia-Pacific Awards for Spatial Excellence in 2016. Read more...
What is HUL?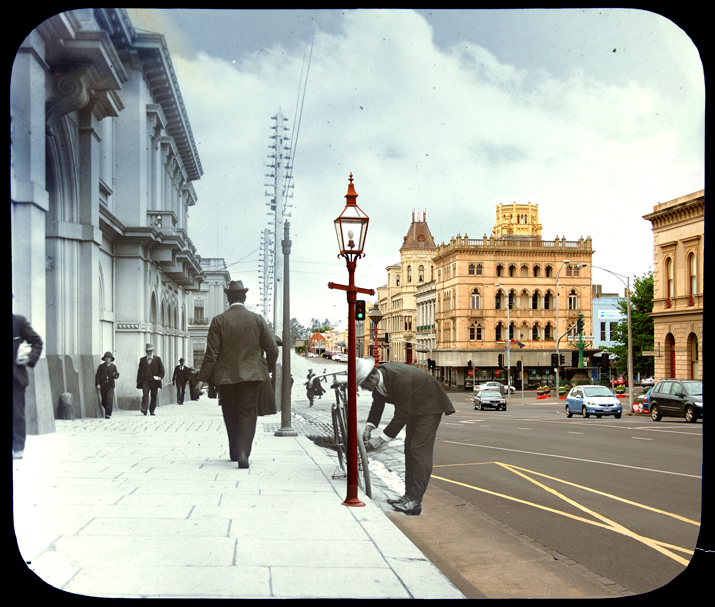 A new approach to dealing with change in Ballarat
Many heritage systems around the world, including Ballarat's, have traditionally focused on protecting buildings or an architectural style. However, communities love far more about their city than just this. Ballarat Imagine told us that Ballarat people do love their heritage buildings but also love Lake Wendouree, the street trees, our parks, gardens and bushland and the 'Ballarat lifestyle' and culture. They also told us that managing change without losing what is it that the community most loves about Ballarat is critical.
City of Ballarat has signed up to an international pilot of a new way of looking at heritage and dealing with change in historic cities that is being promoted by UNESCO, a United Nations (UN) body. This new 'Historic Urban Landscape' approach:
Starts by asking the community what is important to them
Accepts that things are valuable because the community values them
Focuses on change - asking questions like 'What change is coming and how will it impact on the things we love about our city?'
Shifts the focus from preservation to one of conservation, requiring creative and innovative solutions to enable sustainable and equitable change in a historic city.
UNESCO's Historic Urban Landscape approach is holistic and multi-dimensional. It includes consideration of 'topography, geomorphology, hydrology and natural features; its built environment, both historic and contemporary; its infrastructures above and below ground; its open spaces and gardens; its land use patterns and spatial organisation, perceptions and visual relationships, as well as all other elements of the urban structure. It also includes social and cultural practices and values, economic processes and the intangible dimensions of heritage as related to diversity and identity'.
The HUL framework consists of four tools and a six point action plan. Recommended tools required to be developed include 'civic engagement tools', 'knowledge and planning tools', 'regulatory systems' and 'financial tools' using collaborative and participatory approaches, making them responsive to dynamic local environments. The six point action plan outlines a framework for implementing HUL. This includes capturing the complexity of layers of a city; enabling agreement on stakeholder values; understanding vulnerability to socio-economic factors and climate change; using cultural heritage values as a vector for development and future change; identifying policy and approach priorities; and building collaborative relationships and further frameworks.
International pilot program
Ballarat joined an international pilot programme and signed a Strategic Cooperation Agreement with UNESCO category 2 centre, the World Heritage Institute of Training and Research for the Asia and the Pacific Region under the auspices of UNESCO (WHITRAP) Shanghai, China, in September 2013. This event made the City of Ballarat the first local authority in the world to become a signatory to implement UNESCO's Historic Urban Landscape approach.
Ballarat's agreement with WHITRAP outlines a number of requirements and includes working with the Cultural Heritage Centre for Asia and the Pacific (CHCAP) at Deakin University. The agreement includes: the concept and objective of the HUL approach, cooperation activities (research, hosting an international symposium and development of an implementation strategy) and publications (international journals and reports to UNESCO's Executive Board and General Conference). WHITRAP has provided an international network and platform for Ballarat's research, training, conservation and development whilst the City of Ballarat has provided opportunities to apply the historic urban landscape approach, funded and supported a number of activities and implemented the approach across the organisation. The City of Ballarat has also worked with a number of project partners including Universities, and the private and public sector, to build the reach of the historic urban landscape approach in Australia and develop new tools to help the local authority evolve and better integrate practice.
In 2015 the Ballarat City Council adopted Today, Tomorrow, Together: The Ballarat Strategy, committing to implement UNESCO's Historic Urban Landscape approach as the guiding framework for managing change in the dynamic historic city of Ballarat to 2030. Find out more about the pilot program ...
This site is dedicated to the memory of Dr Ron van Oers, Vice-Director, WHITRAP. Dr Van Oers was instrumental in the development of UNESCO's historic urban landscape approach and is the reason that Ballarat has been welcomed into an international pilot program and supported in this complex work. He visited Ballarat on two occasions and corresponded regularly offering gentle guidance and valued friendship. He imparted his expansive passion, knowledge and expertise freely to help the Ballarat community, the Ballarat City Council and project partners to prepare for extensive projected population growth facing the historic city of Ballarat in an inclusive, participatory and sustainable way. His influence is evident throughout Ballarat's entire HUL program. We hope that we are able to carry on his legacy into the future as he would have hoped.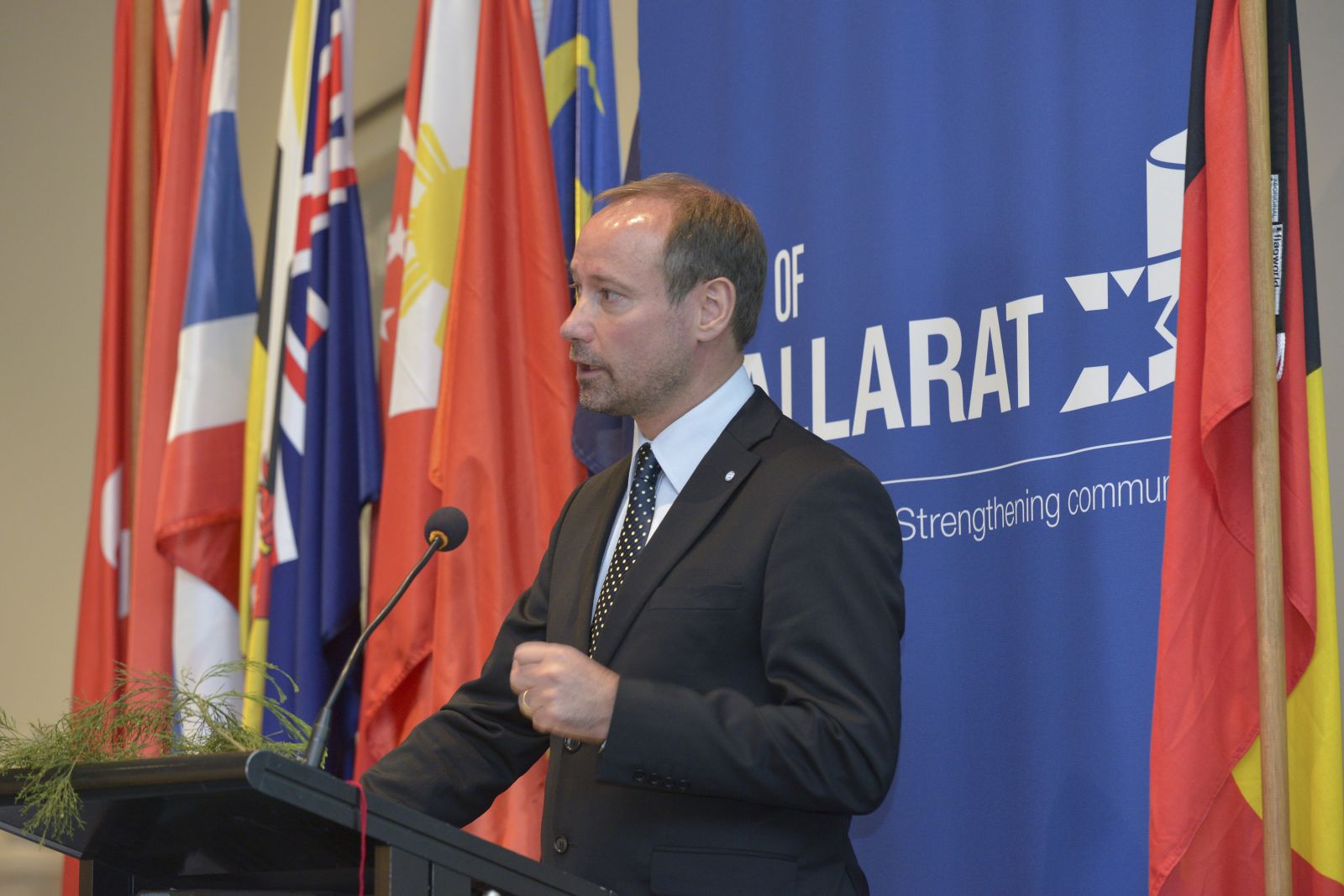 Source: City of Ballarat