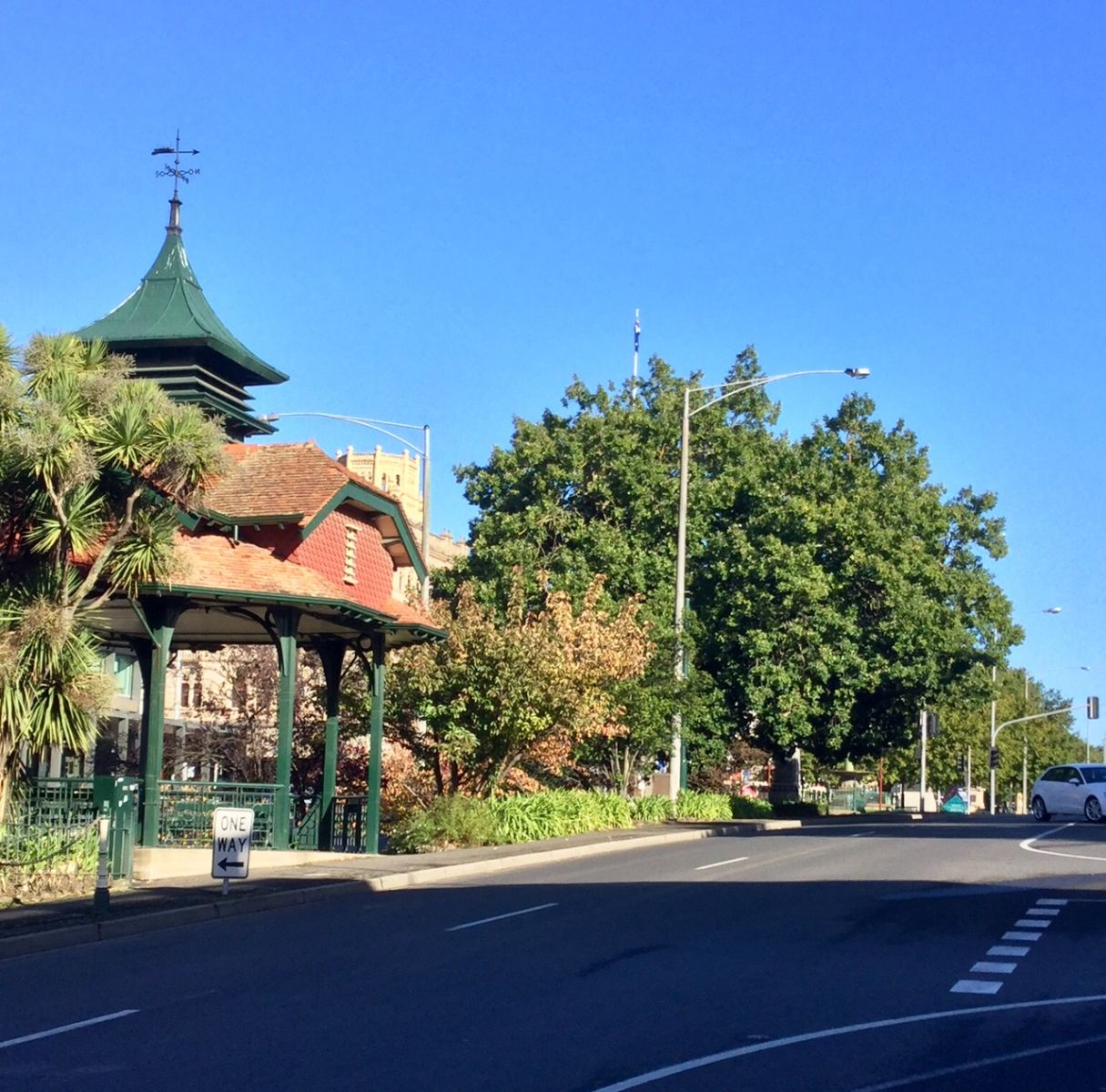 TheTitanic Memorial Bandstand, Sturt Street, Ballarat
Mid 20th Century photograph, Source: Ballarat Memorial Concert Band
Ballarat boasts not one, but two Edwardian-era bandstands in Sturt Street. For Victoria, they are outstanding examples of well-maintained, rare survivors from their era. Still in use today, these bandstands point to a vibrant music filled city of the past that has retained the importance of music to its cultural and civic life over the past century to this day. But why are there two bandstands in the main street?
| | |
| --- | --- |
| | |
| Queen Alexandra Bandstand, Sturt Street | Titanic Bandstand, Sturt Street, Source: Georgina Williams |
The first of the two bandstands to be erected was the Queen Alexandra Bandstand (1908), named by HRH the Duke of York and Cornwall in honour of the Duchess. This bandstand is a polygonal structure topped by a Moorish dome, typical of the bandstand architecture of its time. If you are visiting, have a look at the musical motifs in the ornate iron lacework.
Then just four years later in 1912, the SS Titanic sank. The musicians of Ballarat were so moved when they learned that the Titanic band chose to stand on deck and continued to play while the ship went down that, within six months of the tragedy, they started gathering funds to build a memorial bandstand. For the opening in 1915, thousands of people gathered in the main street to join in the commemoration.
Amongst other brass band repertoire, 'Nearer My God To Thee' was performed as this was likely to have been one of the songs the Titanic band played in their final hour.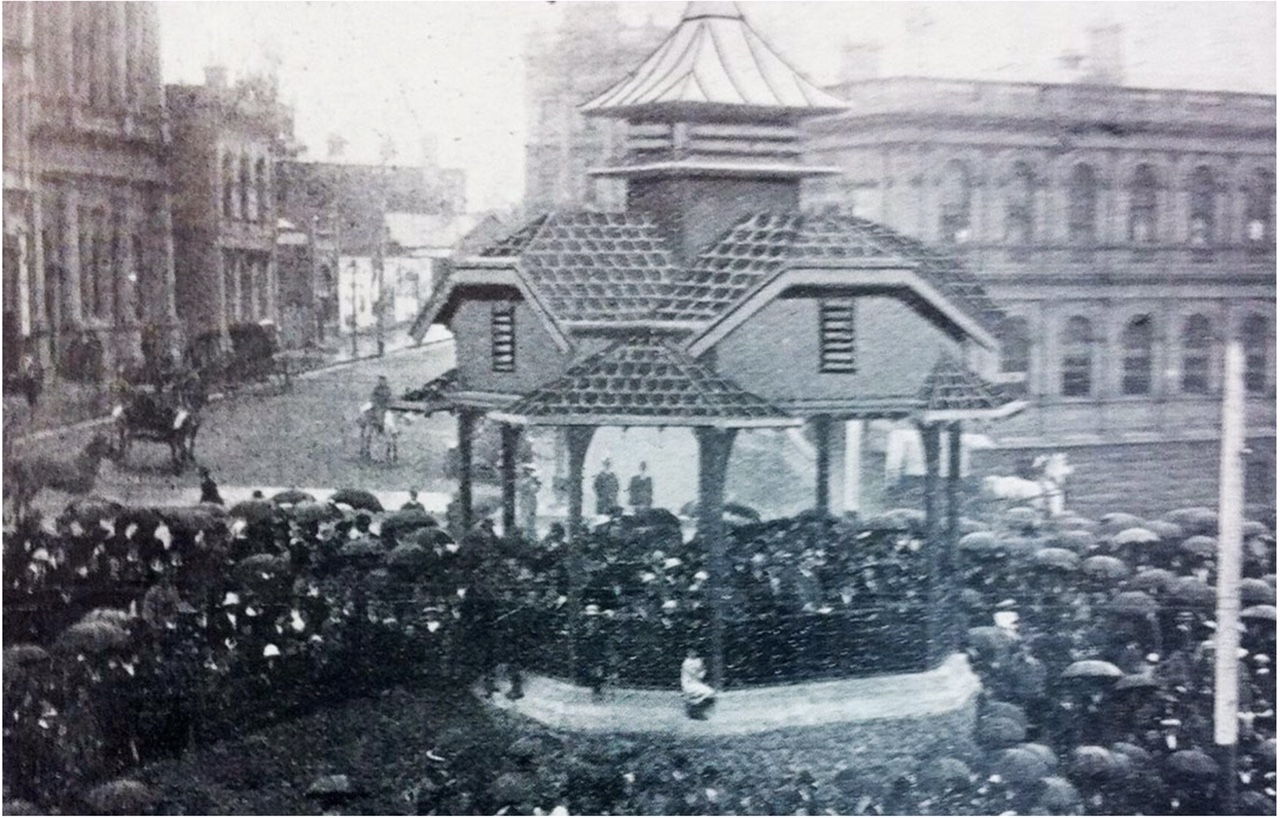 1915 Official opening, Titanic Memorial Bandstand Source: Ballarat Revealed
Take a closer look at the weather vane to discover why it is so unusual.
Three years later, on 13th November 1918, the streets were filled once more with thousands of people in a thanksgiving parade for the end of the Great War. The Ballarat boys who had survived the war would be coming home and those who had been lost in the war were remembered and mourned. Ordinary services in churches across town were immediately cancelled and thanksgiving services were put in place. Anyone who could sing or play an instrument (from brass bands to choral groups to people on kerosene cans) was out on the street celebrating the end of 'the war to end all wars'. The celebrations went for over 24 hours. Even the tram drivers were relieved of their duties so that they would not miss out.1
Now, for the past decade, a century later, an intriguing band of musicians comes together once a year on the anniversary of the sinking of the Titanic and plays one song. Memory Atlas captured the story here:
While the structures are not used as regularly as in their heyday, they are still utilised in modern times for performances and recently, in the 2017 Australian National Busking Championships Regional Final and the 2016 SongWays Music Festival.
2017 Australian National Busking Championships Regional Final, Source: The Courier 19th March, 2017

Haddon Community Concert Band, SongWays Festival 2016, Source: Deborah Klein
1 The Ballarat Star, 13 November 1918