Former Ballarat Gaol and Supreme Court, Lydiard Street South, Ballarat Source: Federation University Historical Collection
If the walls could talk ... the stories this courthouse would tell! From 1868 to the 1940s it witnessed criminal convictions and held criminals in its cells; it heard important lectures in electricity from 1944 and the finer details of carpentry in the 1970s. Then in 1982, something new started to happen: musicians, dancers, theatre makers and artists dusted off the cobwebs and brought new life to it.
The TAFE Performing Arts and Music course in 1982 and Graffiti Dance Theatre company (directed by Robyn Sedgwick) from 1983 activated the courthouse as a theatre space. Students from performance, dance, music and art as well as a number of people from the community interested in exploring contemporary dance and physical theatre poured in – day in, day out – for workshops and performances. This activity was largely fuelled by a mutual passion for creative expression and a great number of volunteer hours.
Performance space was created through bumping in the entire rigging, hiring a parquet floor and blacking out the windows by hand for each show. From 1985 the Courthouse also saw Theatre Sports and Ballarat Theatre Workshop.
Old Supreme Court, Lydiard Street South, Source: Ballarat Historical Society
Graffiti Dance Theatre 'For Love' c1985, Source: Robyn Sedgwick
Graffiti Dance Theatre, Lower than Angels poster, Source: Robyn Sedgwick

Original live music was encouraged by and created for Graffiti Dance Theatre by musicians and composers including Adam Simmons, Mick Trembath and Ian Chia. Creators of 'Erth Physical and Visual Inc', Scott Wright and Sharon Kerr, also spent formative years here being mentored and testing their creative ideas before going on to worldwide acclaim.

If this wasn't excitement enough, at around the same time in 1982, community Radio 3BBB (now Voice FM) took over the jail cells and rear of the building and started test transmissions from the building. From 1982 to 1988 interviews, live to airs and a whole lot of local music acts were broadcast. They captured the heyday of Ballarat's 80s and 90s music explosion through events such as Banana Arcade at the Bridge Mall Inn and Winterstock at The Provincial. From 1988 to 1996 over 300 live to air performances were recorded across the 3BBB studio, Union Hotel and the Bridge Mall Inn.

Club Sandwich, 2000 poster, Source: Rex Hardware

In 1988 the space progressed as a theatre when a permanent light grid designed by John Beckett was installed. From this time Ballarat National Theatre used the theatre for performances in the university semester breaks four times each year presenting a range of local drama productions.

Then from 1996 to 2003 an annual, two week, late night theatrical cabaret with comedy, short theatrical works, poetry, film, dance and live music sprang up in the Courthouse under the banner of Club Sandwich. This quickly became a major event for what is now FedUni's SMB performing arts department, including performance makers and technicians.

First Live on Lydiard, 2002 Source: Rex Hardware

From 1999 to 2006 RATNET, Australia's regional internet broadcasting pioneers, produced 160 live performance broadcasts, many of which were broadcast before YouTube got its first click. From RATNET came the idea to create a year-long SMB syllabus around live to air internet broadcasts and recordings that would engage the local and regional community of musicians across a number of venues giving students invaluable real life experience.

Acts who have played here include The Dead Salesmen, Patrick McCabe, Paddy O'Driscoll, Ballarat Ska Union, Motor City Sounds, Paige Duggan, Geoffrey Williams, Bob Sedergreen, Lillith Lane, Mikelangelo and Checkerboard Lounge's Carl Pannuzzo. Much of this footage also featured at White Night as part of 'Ballarat Live' in 2017.
Courthouse Theatre, 2016 'Live on Lydiard' with 'Checkerboard'
Video archives courtesy of Rex Hardware
It is not an exaggeration to say that as part of SMB's innovative course run at the Courthouse, over 2000 live acts have been recorded and broadcast in the Courthouse itself, Helen Macpherson Smith Theatre, Post Office Box Theatre, Ballarat Mechanics' Institute Minerva Theatre and Humffray Room. And that's not even including all the live music festivals and gigs in venues across town that have been captured over the years, making the Courthouse SMB a significant hub for live music and performance in Ballarat.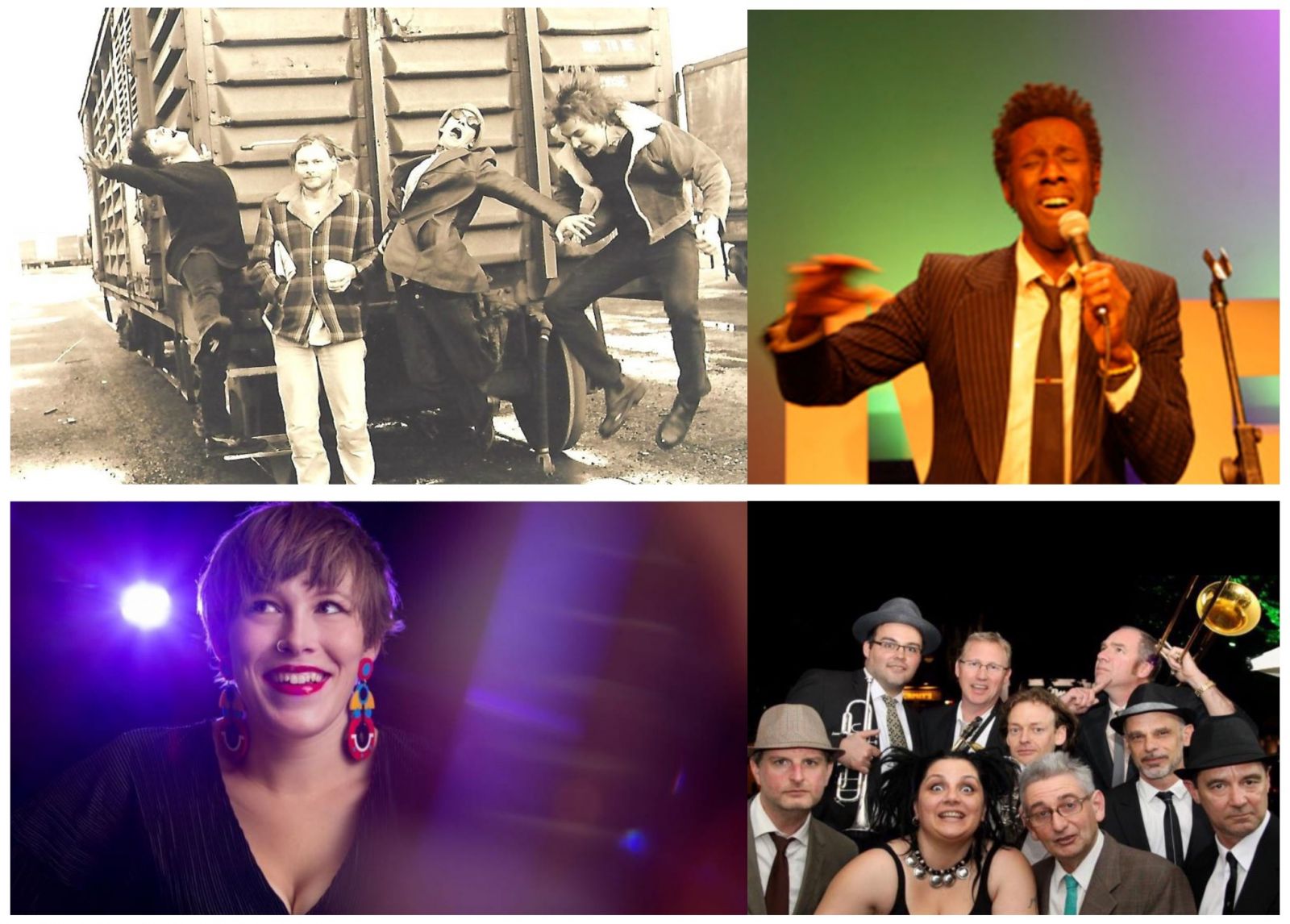 The Dead Salesmen,1994 photographer Fleur Shelton, Source: Len Hyatt; Geoffrey Williams, performing at Live on Lydiard Source: Geoffrey Williams; Paige Duggan, photographer Michelle Dunn, MDP, Source: Paige Duggan; Ballarat Ska Union, photographer Debbie Clark, Source: Stella Savy