I am a Resident, Worker or Student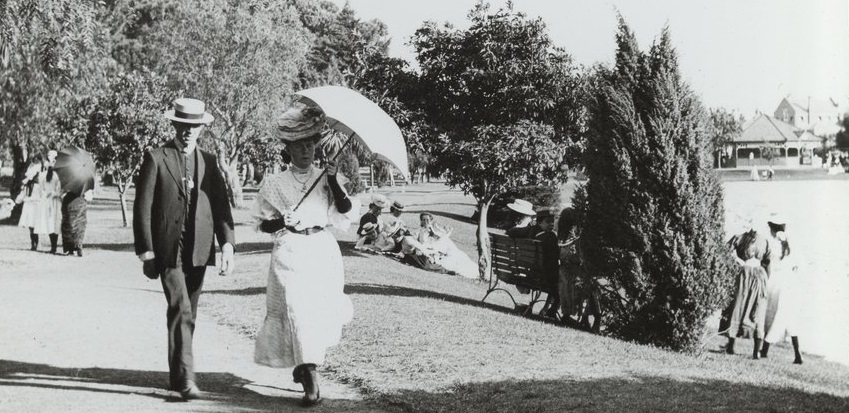 Walking Lake Wendouree c.1905 (Source: State Library of Victoria)
HUL Toolkit
I am a Resident, Worker or Student
Ballarat has a rich history, from pre-contact times through to the gold rush, and into the present. Our collective past has shaped out unique identity today. Local people always have and will continue to have a very important role to play in the evolution of our city.
These tools allow you to explore the different elements that make up our city and community, our shared vision for the future, and opportunities for contributing to the cultural fabric of Ballarat.
You can find out more about Ballarat and research your own history with our city's local history groups and organisations
The Ballarat Imagine community consultation uncovered what the community loves, values and imagines for the future of Ballarat. Read what you said
Uncover community values for specific areas around our city through consultation summaries [link to MySay archive – FORTHCOMING] and community engagement reports [link to collection online – FORTHCOMING]
The Today, Tomorrow, Together: The Ballarat Strategy outlines the community's vision for the future and guides Council's approaches to delivering it
The other key driver for developing Ballarat's future is the Creative City Strategy, which provides key priorities and areas of focus for fostering the creative life of the city and its economy
A series of community-led local area plans [link to MySay archive – FORTHCOMING] guide the future of Ballarat's local areas and townships
You told us that our city's unique character and heritage was of critical importance to the future of your city so with your help we developed a heritage plan to guide how we best leverage, safeguard and celebrate our city's heritage.
There are a number of ways to participate in the life of our city:
If you would like guidance on a project or help with an idea, the Community Development team on Contact them on info@ballarat.vic.gov.au or call 5320 5500. They can guide you through all the processes involved, from funding sources or permit applications for community projects.