Working with HUL in Ballarat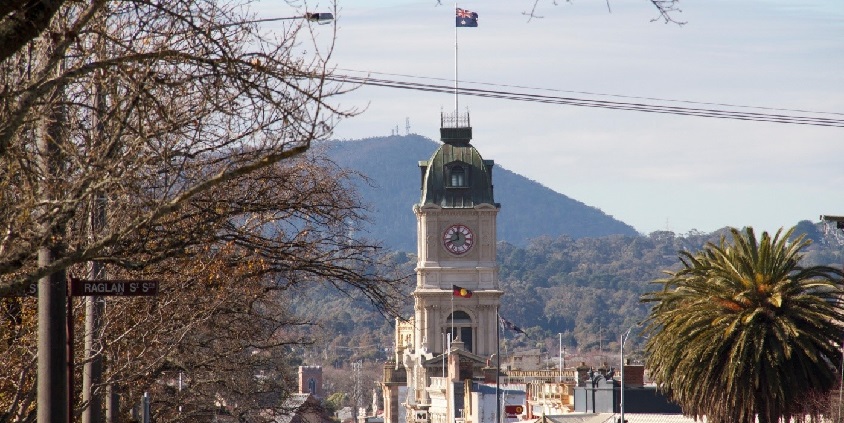 This website is your portal to access resources to better understand Ballarat – its distinct identity, culture, environment, history and personality – and local people's aspirations for our city. These tools allow us to work together to create a future for Ballarat that is valued and valuable to everyone.
The City of Ballarat has committed to applying this principle to all its activities. If you have a project in Ballarat, you can access a range of resources and further information here.
I'm a...
Why Ballarat adopted the HUL approach
Ballarat is undergoing multiple transformations, driven by population growth, climate change and shifting economics. To address these challenges, the city has partnered with UNESCO to explore the added value of the HUL approach to tackle these challenges and keep what local people value while further developing their city.
About the HUL approach
UNESCO's Historic Urban Landscape (HUL) approach is about using a detailed, rich and localised understanding of a place to drive sustainable outcomes for cities and their communities. It is designed to help cities manage change while retaining what is distinct and valued about their identity, culture and environment.
Why HUL matters
Understanding the role of local values, culture and identity in urban development has been recognised, not only by UNESCO, but also by the goals set by countries around the world through the New Urban Agenda (Habitat III) and the UN Sustainable Development Goals. These initiatives are central for the development of cities which may be sharing similar challenges as Ballarat and where Ballarat can also learn from sharing international experiences in tackling increasingly complex city challenges. The HUL approach provides a framework for achieving sustainable development by embedding local values and creative tailored solutions to guide the development of the city.
What we are doing
The City of Ballarat joined with UNESCO as a leading pilot city for the HUL approach globally. Since 2013, Council has been localising the HUL principles throughout its planning and community development processes. This has included undertaking detailed contextual mapping and community engagement projects to understand what the people who live, work and visit Ballarat value about our city and then building the strategies and priority actions to guide the city's future development in response. The culmination of this knowledge is used to inform Council decisions about how our city can best evolve and benefit all.
What we want to achieve
The ultimate goal of the HUL approach is to ensure that all projects in Ballarat are built on a comprehensive understanding of place and more creatively respond to the values and needs of our community – our residents, businesses, institutions, stakeholders and users of our city.
Where we are in the implementation process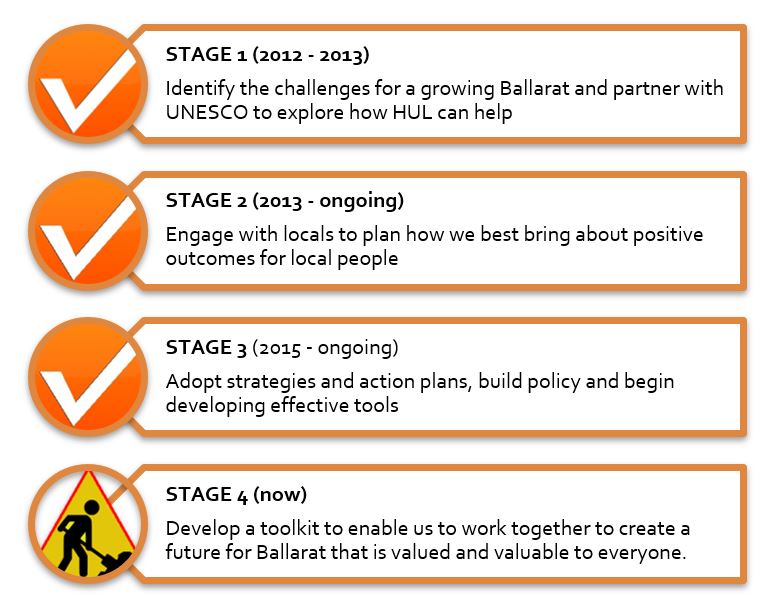 Our partners and sponsors
The HUL toolkit has been developed in partnership with:
City of Ballarat, Federation University Australia and Leadership Ballarat.
And
Financed by the Australian Government Building Better Regions Fund.